Welcome to the Point Grey Mini School
LOOKING FORWARD TO OUR GRADE 7 INFORMATION NIGHT ON OCTOBER 12 AT 7 PM IN THE POINT GREY AUDITORIUM!
For families interested in joining us and unable to attend, please take a look at THE 2021 POINT GREY MINI GRADE 7 INFORMATION PRESENTATION.
Point Grey Mini School is designed to provide motivated students with an enriched and challenging course of studies in a small and cohesive setting. We aim to create a learning environment which promotes the development of critical and creative thinking skills and independence in learning.
Each year, there are about 140 students from Grades 8 to 12 with 28 students in each grade. Throughout their five years in the Mini, students are provided with the opportunity to leave the traditional classroom setting and take part in a variety of field trips, including several extended field trips. Students will also work on independent projects, group projects, and cross-grade activities.
Point Grey Mini encourages active student and parent involvement. Student involvement and service within the Mini helps develop the sense of inter-grade and intra-grade community critical to the program. Each year, the Mini Leadership 12 class works to provide students with fun and engaging events throughout the course of the year and helps new Grade 8 students transition from elementary to secondary school.
Parent involvement is also fundamental to the Mini. Parents assist in many events such as the annual Mini Prom, fundraising, and the organizing of monthly Mini Parent Advisory Committees. Parents are also granted the opportunity to chaperone students on the major field trips they take part in throughout the year. Accompanying parents are fully accommodated for.
Students in the Mini have full access to all facilities, clubs, and sports teams of Point Grey Secondary School and have the opportunity to run for positions in the Point Grey Student Council along with the Mini Student Council. Fine Arts and Applied Skills courses are taken in the main school. Once accepted into the program, students are expected to be committed to the full five years of enrolment in the Mini.
The Mini is Waiting for You. filmed and directed by Monique Fleming and Kaelyn Fairbairn (PGM Class of 2021).
Inside PG Mini filmed and directed by Greer Ross-Mclennan (PGM class of 2016)
Current News & Events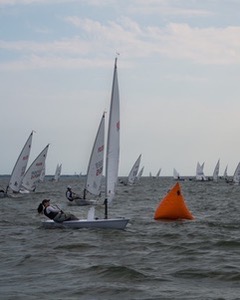 Lila Gehring (M12) had a busy summer, with two major regattas on the East Coast. In July, she competed in the 2022 ILCA USA National Championships sailing regatta in Brant Beach, New Jersey, where she was the 12th fastest female sailor in gold fleet, out of 142 sailors from Canada, the US, and Europe. In August, Lila braved the heat and humidity once again to compete in the 2022 CORK International and Sail Canada Youth National Championships, where she was the 9th fastest female in silver fleet, out of 118 sailors from Canada and the US. Hope you have time to dry out this fall, Lila!
Congratulations to Katie Gibb!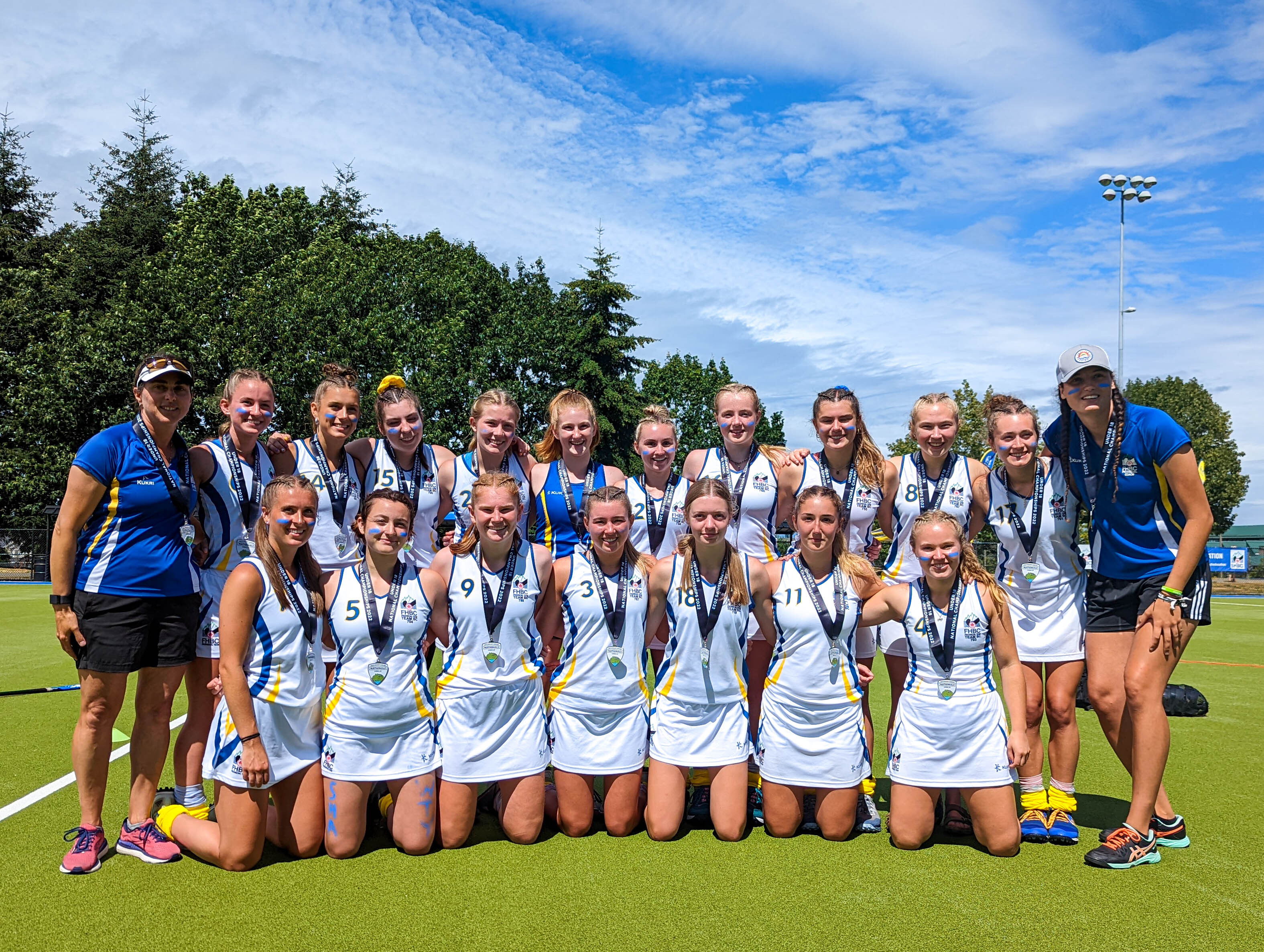 The Mini's own, Katie Gibb (12M) was part of Team BC's silver medal winning field hockey team this summer at the U18 National Championships. Katie has also represented Canada in field hockey and has her eyes on attending university to further her field hockey ambitions. Katie has also represented BC in ringette at several levels and is the captain of the Point Grey ice hockey team. Nice work, Gibby!
Pan-Am Gymnasts in the Mini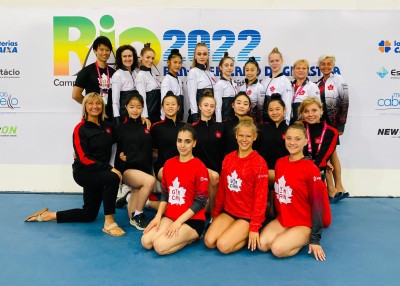 Please congratulation Vivian Tsai (10M) and Margaret Kuts (11M) who competed in the PanAm Gymnastics Championships in Rio de Janeiro in July. Vivian's rhythmic team placed 4th overall and Margaret won a Bronze medal. This was an awesome experience for our two Minis!